preface \ reflection 08
Christopher Doyle
Cinematographer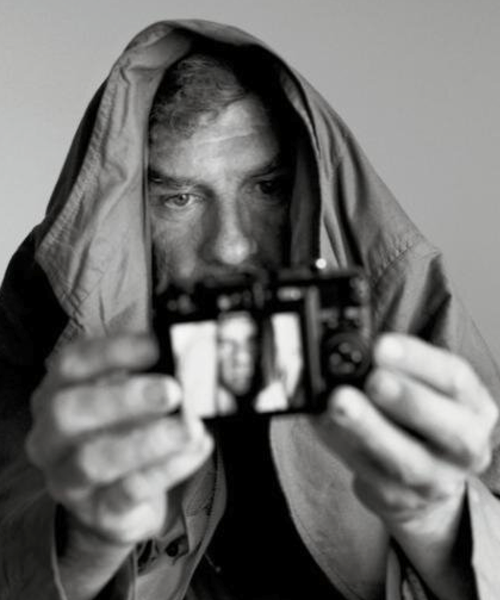 Multi award-winning cinematographer Christopher Doyle is a self-taught artist. 
Doyle's life took him on many journeys before cinematography found him in a bar in Taiwan.  Fluent in Mandarin, Chris has since worked extensively in film industries worldwide predominately as a cinematographer, but also as a director, actor and a writer. For many years he has worked heavily in Hong Kong, under the name Du Ke Fung, which means: "Like the Wind".
Doyle spent time in France attempting to learn cinematography, but quickly realised he would rather learn from his own mistakes than be taught the "right" way to do things.
He is a prolific artist and filmmaker with more than 70 film credits, 53 awards and 37 nominations to his name.  Working on visually acclaimed films such as:  Hero, 2046, In the Mood for Love, The Limits of Control, Psycho, Rabbit Proof Fence and Paranoid Park, amongst many others within the Australian, Hong Kong and Hollywood industries.
Christopher Doyle is a vivid storyteller who holds a firm place as one of Australia's most original and prolific creatives.
ON: THE LANDSCAPE OF YOUTH
I was conceived in the back of a Holden station wagon, parked on the northern rise above Bondi Beach.
I surfed my way through a Catholic misegination (Catholic miss-education). Got thrown out of Joeys for sharing with my classmates who and what I scored in the Cross [Kings Cross, Sydney]. Left Oz on a Norwegian cargo ship three days after a spliff we left behind burnt down our raucous house, in Glebe Street Sydney.
ON: AN EXPERIENCE THAT HAS SHAPED CREATIVE VISION
I remember sitting in the middle of a traffic median, near dawn, at the top of George Street where the road splits - so it's either Sydney monotony one way or a good fight in Newtown the other. Sitting there, high on mescaline, absorbing the energy of the car lights mounting the hill towards me, it was shocking, exciting, and it projected me into this world of light that I have really learnt to engage with every day since.
ON: HOW GEOGRAPHICAL AND CULTURAL LANDSCAPE AFFECTS CREATIVITY
A space suggests an attitude, light gives form, and the climate - both physical and cultural, pushes you towards what some call a style. An idea grows into an organism, and those who you engage with can help to take you beyond yourself.