preface \ reflection 10
Emma Summerton
Fashion Photographer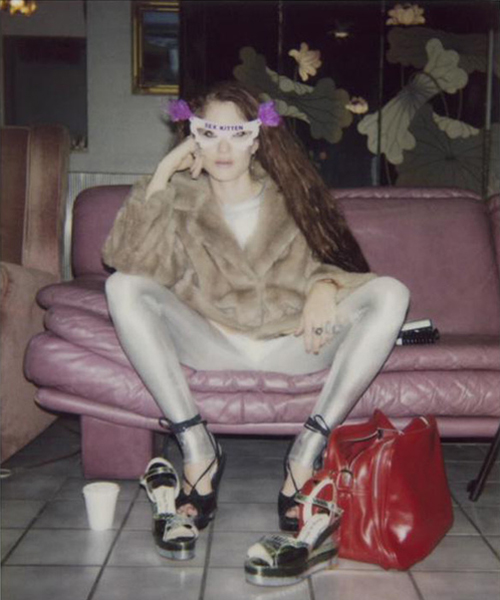 Fast becoming one of the world's leading fashion photographers, Emma Summerton's distinct vision resonates throughout all of her imagery; both personal and commissioned.
Summerton attended The National Art School of Sydney and studied to become a painter, whilst also working as a photographic assistant. Soon after completing her fine arts degree, Emma left Australia for London to work as an artist assistant for the Turner prize-winning artist Fiona Banner.
While at art school, Summerton began developing a series of Polaroid self-portraits, that caught the eye of legendary English shoe designer Terry de Havilland who commissioned Summerton to photograph two lookbooks, for which she was to be paid in shoes. Dazed & Confused magazine, who in turn saw the de Havilland lookbooks commissioned Emma to shoot a series of self-portraits for the magazine and from this time onward her career took flight.
What was originally a side project for Emma has led to a prestigious international photography career shooting for publications such as VOGUE (Italian, American, Japanese, British, Australian), W Magazine, i-D, POP, Self-Service and Purple and fashion campaigns for the likes of Yves Saint Laurent, Burberry, Miu Miu and Topshop, amongst many others.
THE DRESS 
1984, Towradgi, Wollongong, Australia.
 
I feel like an alien, I always have. 
Luckily I have a mother who allowed me to be a dreamer.
It was the end of school dance, the final night of high school, the big event that marked that this torture would finally be over. Even so, what you wear is a big deal, a defining moment I guess, your last silent stamp on the world you get to leave behind before starting fresh. 
I draw a dress, it's long to the floor, a high neck with long sleeves and I envision it in black lace. Mum and I go and buy the fabric, satin for the lining, the lace for the overlay. I am specific down to the last detail of how it must be:
The sleeves - unlined and transparent. 
The skirt - a split up the back but tube-like to the bottom. 
The silhouette - long, thin, slender, unforgiving. 
I don't need to breathe.
Blonde hair, red lipstick and black eye makeup.
In my mind and inside the house I am the character I want to be. I understand who it is in the mirror. 
I catch the train to my soon to be past and as I draw closer I realise that my idea of me, this creation, it won't quite fit the destination. I walk into the school hall and my doubt is confirmed by a sea of pastel. 
I don't fit where I am, my dress fits perfectly.