preface \ reflection 02
Nick Cave
Singer, Songwriter, Musician, Author, Actor, Composer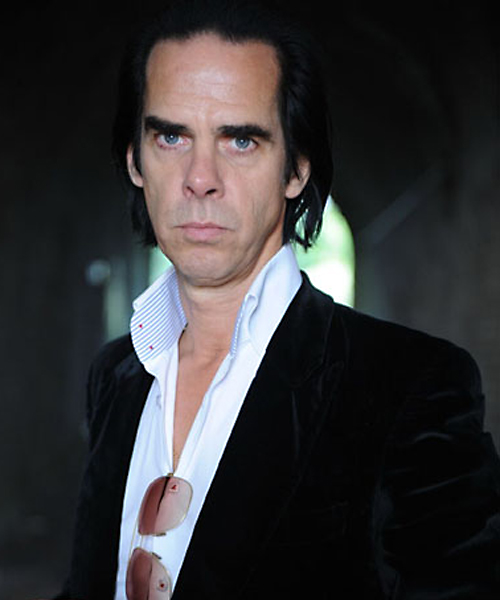 If Elvis was "The King," then Nick Cave is, as NME aptly dubbed him, the "Grand Lord of Gothic Darkness."
Singer, songwriter, composer, writer, actor, and musician Nick Cave has created an extensive body of work over the four decades of his career, displaying a rare ability to triumph across multiple mediums.
Growing up in rural Victoria and later suburban Melbourne, Cave started his first band with schoolmates in 1973.  Several years and a few line-up changes later, that band became known as The Birthday Party.  Moving to London in 1980 and then to West Berlin, The Birthday Party established a cult following in both Europe and Australia before disbanding in 1983.
In 1984 Nick founded Nick Cave and the Bad Seeds, which has been described as "One of rock's most enduring and redoubtable bands," and who continue to be prolific to this day.  A stream of various collaborations and side projects, including the band Grinderman, alongside his long-term creative partner \ musician, Warren Ellis, have all given steady rise to Cave's long-lasting, iconic status.
Throughout his career, Nick has continued to write and publish novels, poetry and spoken word.  He was responsible for the screenplay of the Australian film The Proposition directed by John Hillcoat and which gained worldwide acclaim.   
In 2014 Nick was the protagonist and co-writer of the documentary 20,000 Days on Earth, which celebrated 24 hours in Cave's life.  And in 2016 he released One more time with feeling, an intimate and frank portrayal of his artistic process coping with the personal grief of losing his son. The film played worldwide for one night only and marked the release of his new album Skeleton Tree.
Nick currently resides in the UK and continues to tour globally.
I am Australian.
I am not British, even though I have lived in England for many years. I am not German, even though I spent a good whack of my twenties there and I am not Brazilian, even though I have a Brazilian son. I am Australian. I don't say this with any sense of patriotism, particularly, all though there is much to love about Australia.
But I do know that Australia (or at least the Australia of my youth) lives in my blood and bones and everything I write should be seen through that distorted prism.
The twisted, self-harming humour, the menacing optimism, the annoying pragmatism, the train-wreck use of the English language, the piss-take, the shit-stir and the fuck you-ness of our culture.

 
It's all there.


Now and forever.

Amen.